7 Models of Windvane Self Steering Gear for Sailboats to choose from!
Sailboats between 18 ft & 30 ft.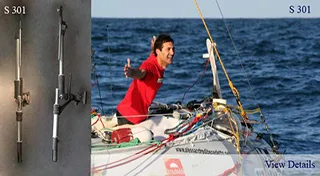 South Atlantic S 301 >>>
Sailboats between 24 ft & 40 ft.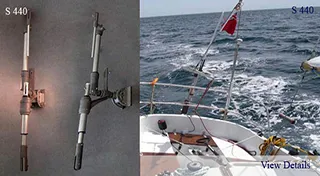 South Atlantic S 440 >>>
Sailboats between 26 ft & 60 ft.
South Atlantic S 470 >>>
Sailboats between 24 ft & 40 ft.
South Atlantic S 500 >>>
Sailboats between 36 ft & 60 ft.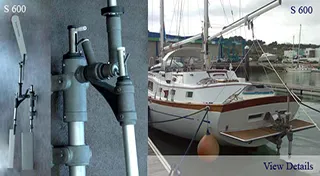 South Atlantic S 600 >>>
Sailboats between 20 ft & 40 ft.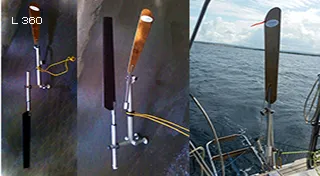 South Atlantic L 360 >>>
South Atlantic Self Steering Gears®
Produce a concise range of Self Steering Wind Vanes from one of the lightes model in the market to the strongest powerful S 600 self steering and auxiliary rudder model. Simple, robust and reliable self-steering Gears. Product Range - 7'' models. All our models can be customized. The S 500 & S 600 are Self Steering & Emergency Rudder, 'Ready To Go' The design concept of the South Atlantic Self Steering windvanes lends it hem to a fast and practical fitting to your boat. All our units are easily owner installed, in most cases in only 2-4 hours, from start to testing under sail
South Atlantic S 470
Windvane Self-Steering, Has Them Been Outdated by Electronic Autopilots?
Almost 100% of Self-Steering wind vane buyers had an automatic pilot on board before the purchase! The Self-Steering wind vane is used 90% of the times after both systems have been installed! When a ship sails with sails set, the wind steers it better!
Read More
South Atlantic Mast Steps
Fixed Aluminum Mast Step . Fastened either by screws or pop rivets.
Boom Brake
The South Atlantic Boom Brake works on friction provided by wind pressure
How Does a Wind vane Self Steering Gears Work?
Essentially, a mechanical devices sense the apparent wind direction and steer the boat on a course relative to it. Check our crush course for more details. Read More
Modern Self steering Wind-vane: Servo pendulum systems
With this type of Self steering Wind-vane, the rudder shaft moves sideways (swing), depending on the vanes signal and also on the rudders position. The servo-forces here are usually enough to sail the main rudder of ships of up to 30 t (tons) safely. A proper transmission of the rudder is indispensable to this aim and steering through the tiller will be ideal. Read More
Servo-Pendulum and Auxiliary Rudder self-Steering Types Compared...
Servo Pendulum Self Steering Windvanes
Type S301 / S440 / S470 / L 360:
Steering forces increase with wind speed and vessel speed.
Rudders can be lifts it up out of the water on one side when not in use.
Works directly on main steering.
Collision damage protection built-in.
Steering lines to helm can clutter cockpit.
Not readily suited for use as an emergency rudder.
The height of the windvane mast can be customized to suit your sailboat design offers.
The lengh of the servo pendulum shaft is available in various lengths.
Windvane Self Steering Auxiliary Rudder
Type S 500 / S 600:
Ready to go they are an emergency steering system in event of main rudder failure.
No steering lines in cockpit.
They are more sensitive than servopendulums in light airs. The pendulum rudder and the auxiliary rudder are perfectly matched
The right choice for centre-cockpits and hydraulic steering sailboats.
More steering power than servopendulums because the aft position of the rudder.
The auxiliary rudder has maximum leverage for turning the boat from its position of the stern and the main rudder can be locked in place to take care of weather helm.
The S500 or the S600 can put the helm over 35 degrees.
Wind vane self-steering system: why it makes sense for coastal cruising ?
Ist easy to use, no electricity required. It will be your best sailing crewmember at sea! Your South Atlantic Self steering windvane experience will be always great! We make life on board easy.
When it comes to simple, robust and reliable South Atlantic self-steering windvanes are hard to beat.